In this guide, we're going to break down the process of membership funnels that are used in conjunction with another sales funnel to fulfill on the products/services that your customers have purchased.
There are 3 main pieces to building this funnel and having it all automated.
The Membership Funnel Pages
Membership Area Content Setup
The Links to give your Leads and Customers
Funnel Settings To Update:
Update Funnel Name

Update Domain
Update SMTP
Update Favicon
Things to do on every page:
Check ending path that shows up in browser (gear under page preview)
Create and Save a Header/Footer to apply to each page
Update design and copy of the page
Update SEO Meta Data
Check Settings>>General>> Search Engines
Double Check Automation tab of funnel step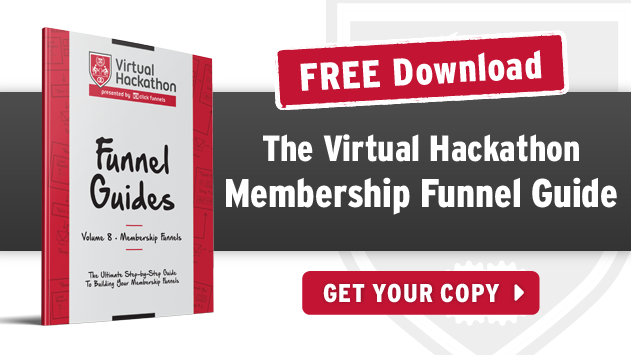 These guides are created by the Virtual Hackathon Team. The Virtual Hackathon Team does live "Hackathons" every single Day (Twice a day M-F) and are available to all ClickFunnels Platinum Members.
To get the most out these guides make sure you attend the live Virtual Hackathons to get a full run through of how to build these funnels, get any of your questions answered and learn all about the AMAZING features included in ClickFunnels Platinum.
ClickFunnels Education & Resources
Enhance your knowledge to learn more about marketing and growing your company with ClickFunnels.