Use the following steps to reset your ClickFunnels account password.
2. Click on "Forgot Your Password?"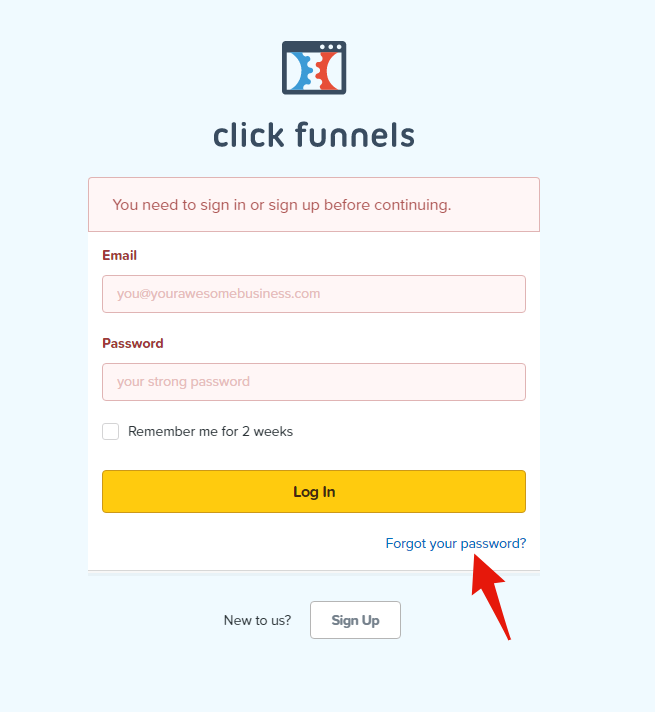 3. Enter your account email address.
4. Click on Reset Password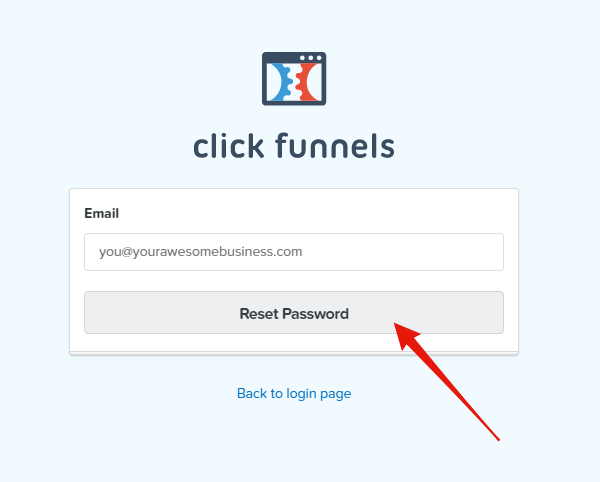 5. An email with a link to reset your password will be sent to you. Be sure to check your spam filters. The password reset link may take a few minutes to arrive in your inbox.
If you run into any issues with the reset email, please refer to our Password Reset Troubleshooting article. If you continue to have trouble with the password reset email even after referring to the article above then please contact support.