If you purchased a domain from GoDaddy, Bluehost, NameCheap, and more, you can add your existing domain or a subdomain to your ClickFunnels account.
Adding your domain manually
You can add your domain manually by creating CNAME Records. Below you can find specific instructions for common Domain Registrars.
Adding your domain Automatically (recommended)
You can add your domain to ClickFunnels through an automated process. We recommend this process for anyone who is uncomfortable or unfamiliar with domain DNS settings.
Step 1: Head to your domain settings inside of your account. Or click here.
Step 2: Click on "Add new domain"

Step 3: Select "Add your own domain"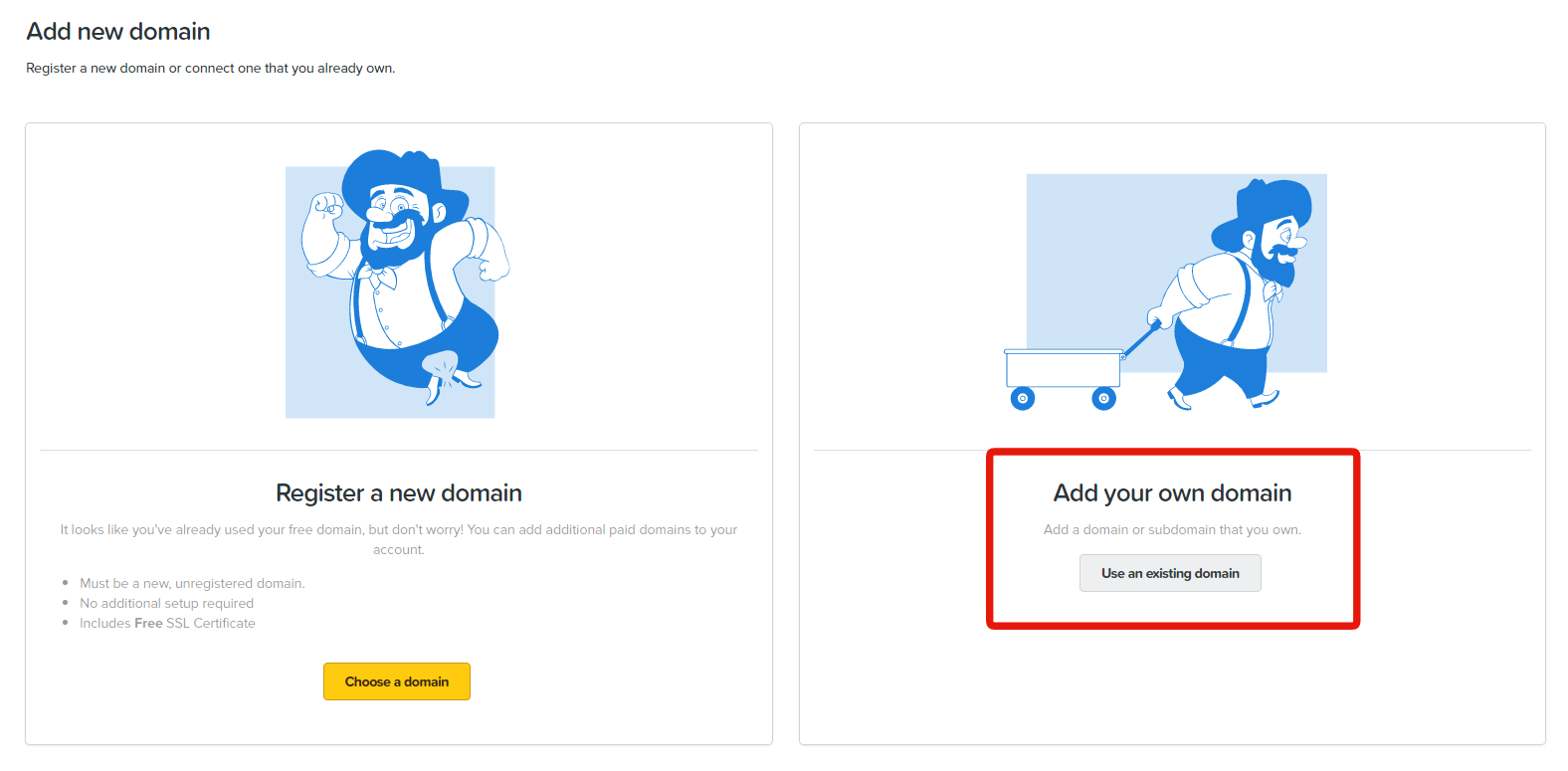 Step 4: Enter the domain you wish to use with your ClickFunnels account.
NOTE: If you want to use a different subdomain instead of www. remove www. from the box and enter the domain as you wish to use it. For example store.website.com or go.website.com

Step 5: Click "Add domain"
NOTE: Only click the checkbox if your domain is registered on Cloudflare.

Step 6: Click on "Attempt Automatic Setup"
Step 7: Follow the instructions provided by Entri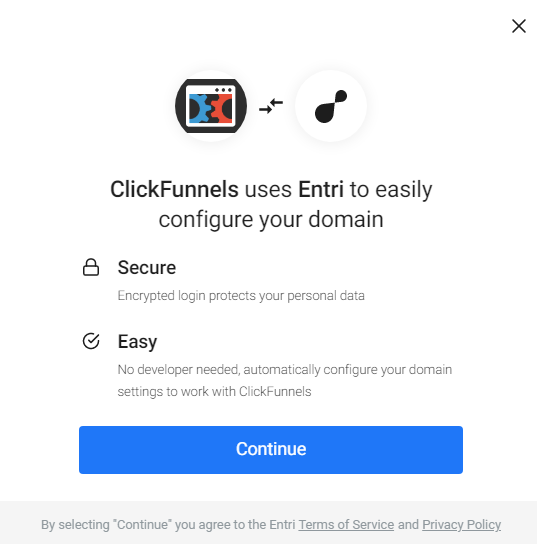 Please note this process does take some time. Please do not close any windows or press any back buttons during this process.
Step 8: Once the process is complete, click on "Done"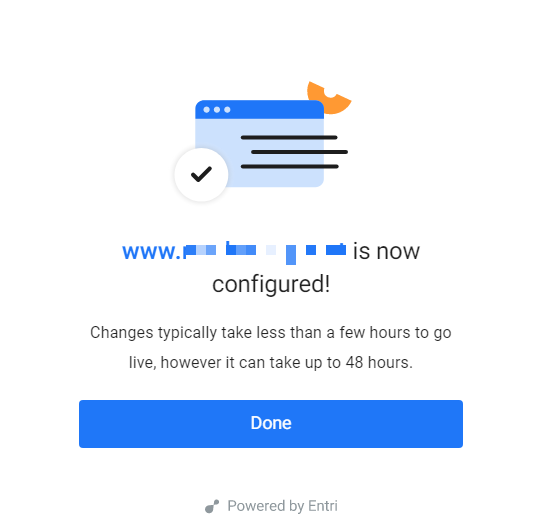 Step 9: Select the funnel you would like to use with the domain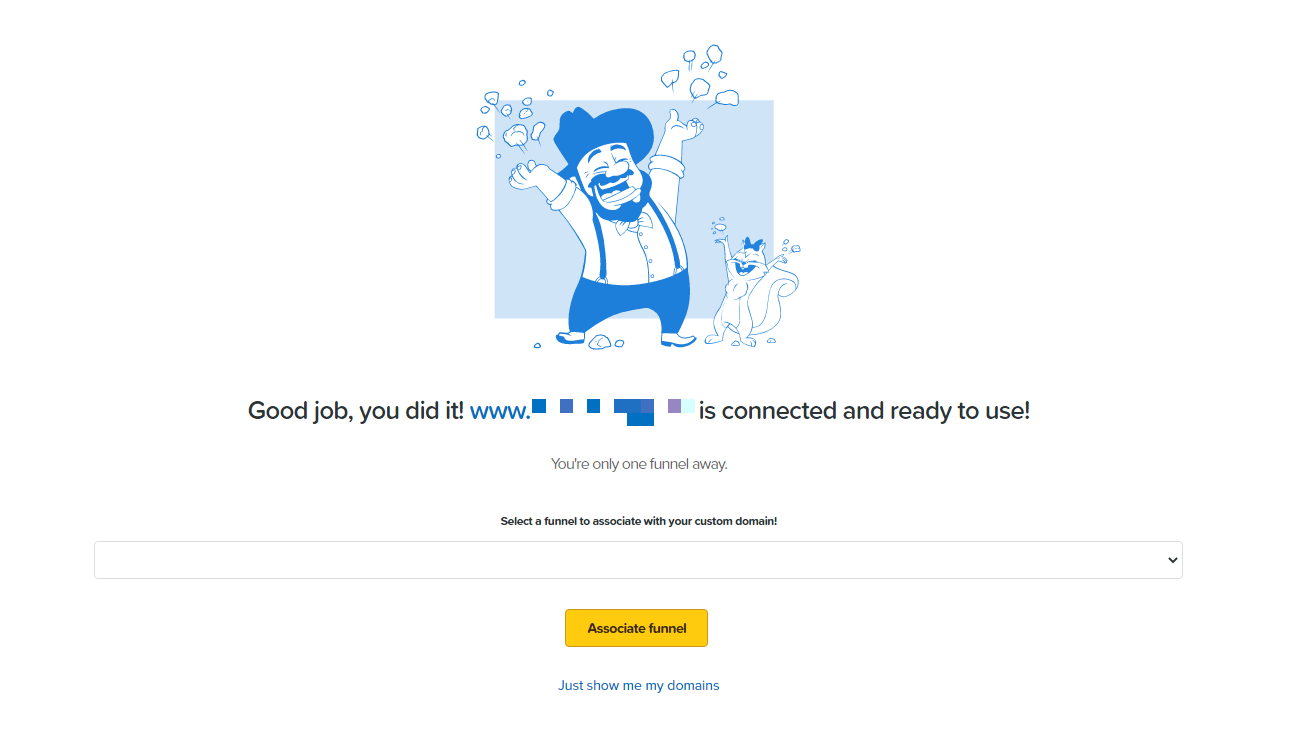 You're now all set! Be sure to go back and add SSL to your domain.